Surface Solutions Post COVID
Is managing COVID-19 a priority for you right now?

If you work in any industry involving groups of people, you are probably scrambling to adapt to the changes brought about by this unprecedented global pandemic.

Yes, the world has changed forever.

Hugging our friends in greeting, shaking hands with a business acquaintance, kids drinking from the school bubbler.

It was mere months ago, but all these acts are now a distant memory.

Of course, many of these things will return, but there will be permanent changes to many aspects of our lives.

One of the biggest changes will be to the way we manage hygiene and cleanliness.

What if we told you that you can now easily access a simple solution to ensure ultimate sanitation to incorporate into your designs? Both now, in the midst of COVID-19, and as a viable option moving forward into our new normal.

Introducing Lamishield by ABET Laminati, an innovative new surface product that reduces bacteria by 99%.

The secret is the BioCote® silver-ion technology that is embedded into the decorative layer of our high pressure laminate. In conjunction with good hygiene and cleaning, Lamishield will inhibit the growth of microbes and reduce the risk of infection and illness from cross contamination.


Lamishield is available in a range of our high pressure laminate colours and textures, and the technology is guaranteed for the lifetime of the product. High pressure laminate is already an extremely durable and hygienic product; combining it with the natural powers of silver makes it an unbeatable surface choice in our uncertain new world.

Whether you are operating a pop-up medical or COVID-19 testing facility, or you manage high-volume congregations, installing Lamishield simply means there is one less thing to worry about. See the product in action at Axis Medical in Greece.


Applications include aged care homes, offices, retail shops, hospitality venues, sports stadiums, medical facilities and large-scale events. These are all high-traffic, and high-contact, situations where illnesses easily and quickly spread. Lamishield makes it so simple to minimise the risk and make patrons feel safe and comfortable in their surroundings.

What are your clients including in their design brief that weren't considered a few months ago?
Ask us about Lamishield today. With Surface Squared, you can rest assured that you are choosing the safest HPL available for your project.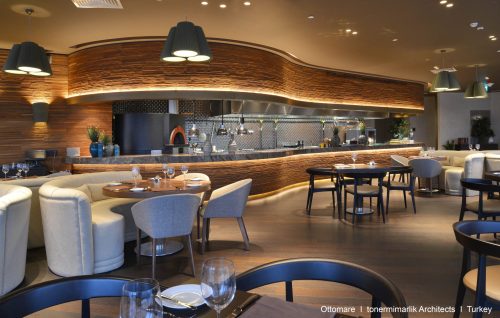 Interested to know more? Contact us on 1300 722 113 or visit our website surfacesquared.com.au to order samples.