End of Trip Facilities
End of trip facilities include the provision of secure cycle storage racks, showers, changing facilities, lockers and drying space for clothes for use by staff and visitors to the building. Although often characterised as cycling facilities, they may also used by those catching public transport, walking in or going for a lunchtime jog. These are often installed in new buildings or following major refurbishment to meet planning and Green Star requirements. Modern office buildings are increasingly expected to have these facilities.
Retail
The age of trapping people inside shopping centres is over – or it should be. At the same time there is a fine line here between ensuring that architecture facilitates retail activity and makes it interesting enough to simply hang out and return to further explore. Retailers still want shoppers to have an interesting journey and be in a place of discovery, joy and making social interactions at the same time.
Residential
As the economy continues to bounce back, more families have accumulated the funding to focus again on the appearance of their abodes. And, with more houses being built across the world, architects have been busy finding new, creative, and sometimes peculiar ways to set their designs apart.
Transport
Public transport is gradually changing to support everyday lifestyles and malleable work patterns and to promote an environment to accommodate the public's changing needs. There are increasing expectations from passengers for public transport to be an extension of their home so they are able to use their travelling time effectively. It's becoming more and more necessary that the travel environment is adaptable to the passenger's preference; relaxing, socialising or working. Therefore, public transport needs to be welcoming, homely and familiar.
Hospitality
With the evolving landscape of global travelers and a growing number of people who are regularly choosing to eat out, hospitality design becomes more and more influential on what we consider to be visually appealing. In addition to setting a backdrop for an unforgettable experience, hotels and restaurants across the globe now offer a major dose of lifestyle and interior inspiration. In a way, they can be seen as great design case studies exploring the stylistic directions for the whole interior design industry. They feature innovative concepts, shapes, color schemes, novel materials or just play with the known to create something extraordinary and breath-taking.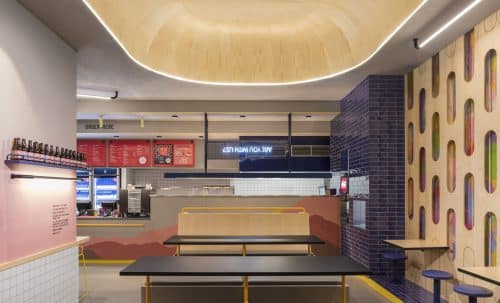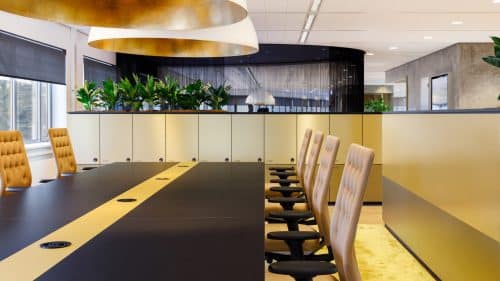 Office Fit Outs
Employee well-being and environmental sustainability are becoming a significant impact on how office fitouts are planned and designed. As workspace needs continue to be more fluid and dynamic, and employee satisfaction becoming a key metric in organisational productivity, office design trends will focus on improving the workplace for both the employee and the environment